I'm bringing back the MONDAY peeps!
(you are given permission to erase that line from your memory if need be)
So... I meant to post this earlier today, so it would have been for the entire Monday, since most of you will now read this Tuesday, which really isn't the point (but I don't want to wait till next Monday, so deal :P).
Anyways, I'm starting a series of blogs called "
Memory Lane Monday
", every Monday I'll post a few photos and story from either my childhood or memory I have as a kid, so you all can get to know me even more! I hope you enjoy them. So here's goes my first "
Memory Lane Monday
"...
"
6 months ago, my grandmother gave me all my photos from when I was first born till now. Do you know how many albums that is? that's 12 albums! Over flowed with photos, memories and my childhood and why shouldn't they grace the pages of my blog, they are apart of me and what made me who I am right?
So in the spirit of the Snow and Ice that has hit southern BC this year - early and the coldest predicted winter in 51 years, here's some snow photos from my first snow as a kid, or at least, my first I could enjoy as a toddler... and yes, I few tears did stream my totally cliche face right now. Looking at these photos is amazingly great for me. This is at my grandparents house, I don't know what my life would have been without them. I love them very much!
"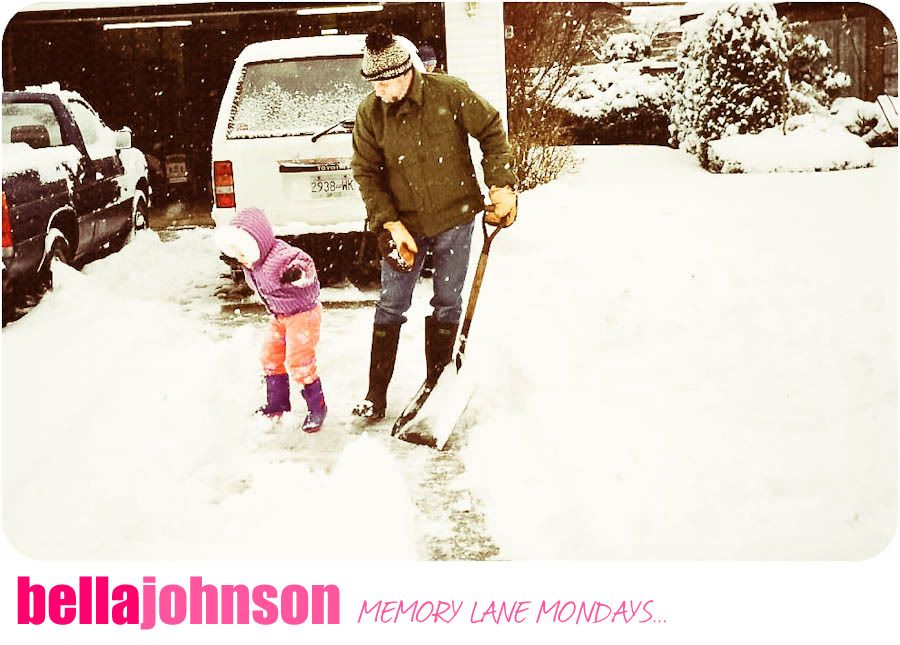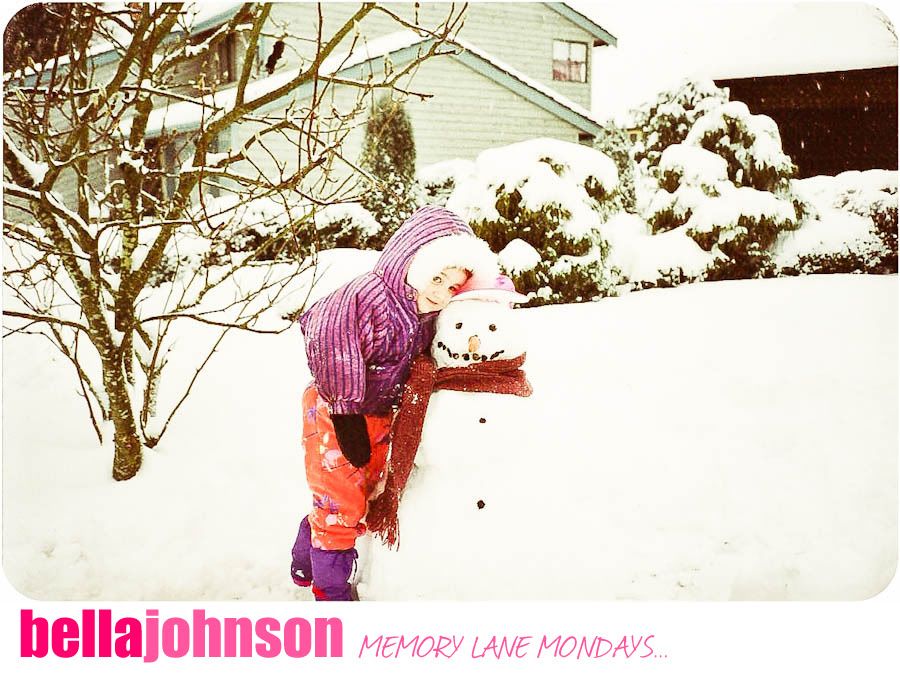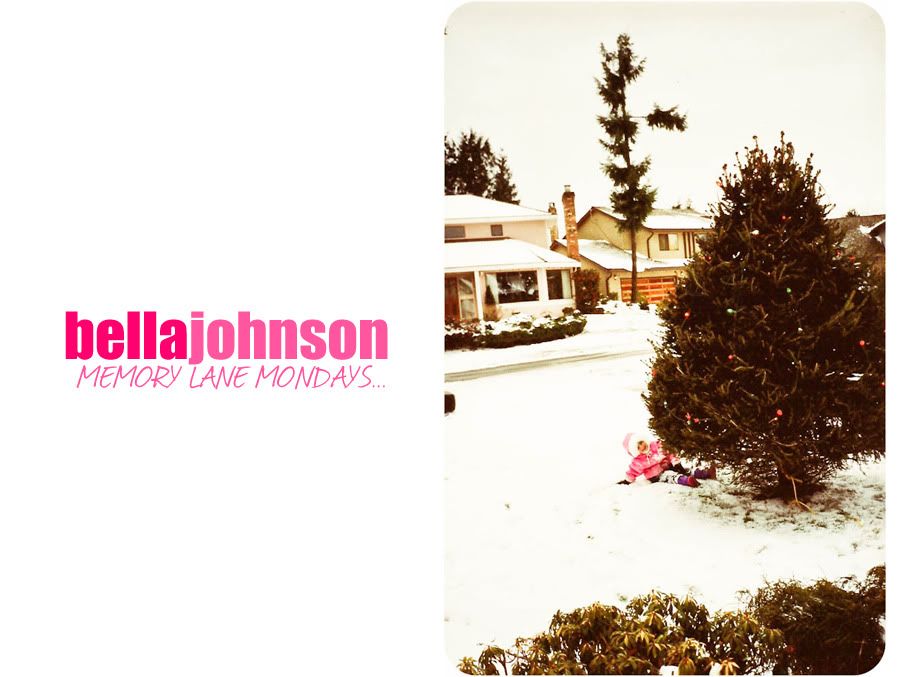 Happy beginning of the week, may it be warmer than BC right now! :)
-Bella