I didn't spend boxing day shopping (even though that would have been nice). No, I sleepy till in till 12.30pm and so did my family.
We got up, watched a few episodes of "third watch" and ate a bowl of munchy mixes before going to my husband's sister's house for dinner.
And it was good!
Except, it was bittersweet... being my last fat-friendly meal for a while. Seriously - running schedule starting tomorrow. Topped with early wake-ups and determination!
Thinking I should make a goal.
Sun Run?
Marathon? I dunno but I'm super, dooper amazingly excited!! (no sarcasm there either)
I know I'm just crazy.
Running is defiantly my addiction if I had one and though my usual spot at the bog has been getting drenched in mud and gush I'm going to venture there again. Weather should not stop me.
I prefer to run outdoors vs. indoors. Plus I find it alot more challenging with real elements not grades of elevation.
So yea, I can add that to the New Years Res. list!
That I will be posting on January 1st! (that'll be a fun read for you all, if I wasn't me and I was someone else...) urr... moving on...
Christmas with the Johnson's...
Jocelynn's first Christmas...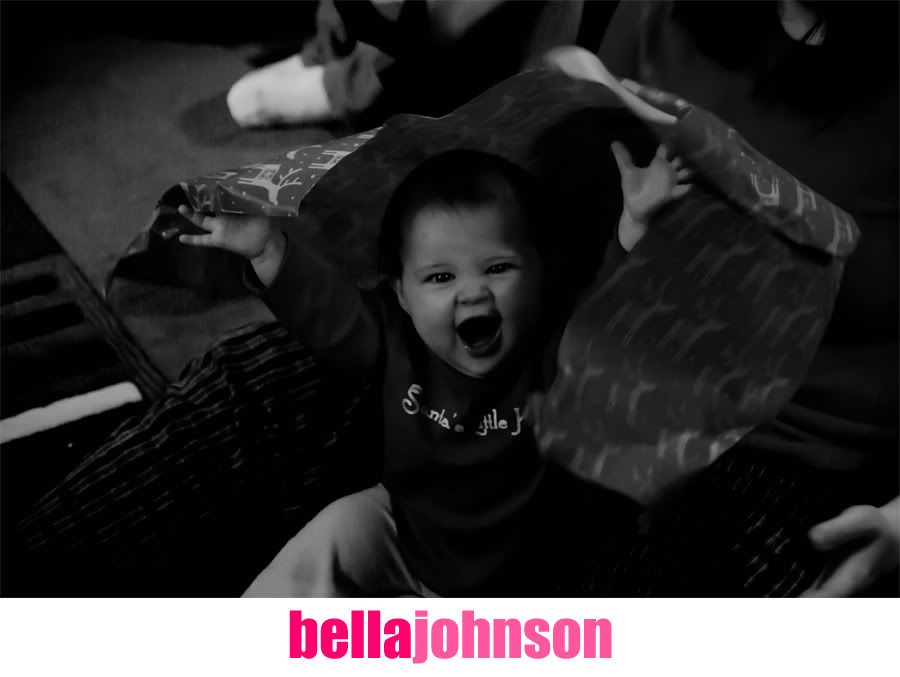 Paper is better than any expensive toys...