"This is the last Memory Lane before Christmas...I first thought I'd do a big Christmas post, write about what I did each year when I was a kid. My 2 Christmases. Brunch on Christmas eve at Ama's, opening presents at my Baba's that Eve before the big day... but then I thought, those Christmases were wonderful and they were always great because I had ALL of my family around me. Even if we had silly fights, or me and my brother were bickering all day long... we always had everyone around us. And that's something you take for granted. And even though Grandpa and Beth are only 3,000 kms away (give or take)... and everyone still does their thing on Christmas, I defiantly miss them! Especially Christmas because I'm always remembering what Christmas was like for me when I younger. It was the warmth and joy of Christmas. Family. Food. Love. (can you imagine a ten year old caring more about that than presents? that was me...)
So Grandpa & Beth I hope you're having lots of fun raiding the Vegas Pools and chillin' in the sun. We love you guys! Hope you have a great Christmas! We miss you!"
Christmas is so about Family for me and though tons of stuff happens throughout the year, even when we think we could do with never talking to a family member again, I think we all realize that we're all we got... That forgiveness is much stronger than a dumb Grudge.
That out of the million and billions of people out there, family are the people you can always trust and lean on. Even if you've had a rocky year...
So anyone, I've hurt in our family, or anyone who's hurt me, years past or years present. I think the best gift we can give is to move on and love again. As a Family.
At least that's what I wish for this Christmas.
Much love to you all and thank you for Reading.
MAY YOUR CHRISTMAS BE MERRY AND BRIGHT, with Family and friends and LOVE!
<3
Bella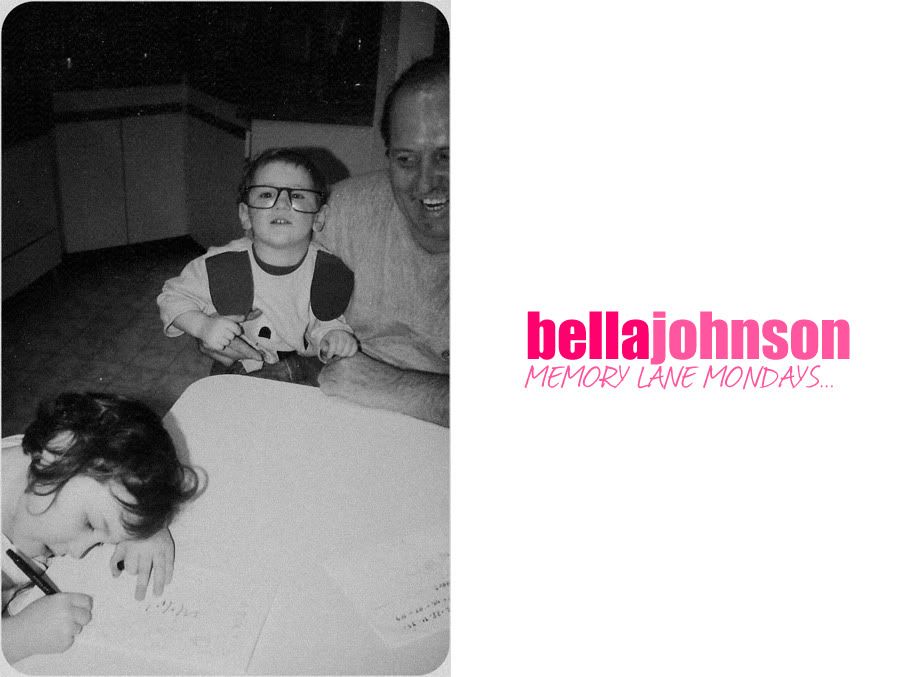 Me (drawing), my brother and Grandpa. Wayyy back..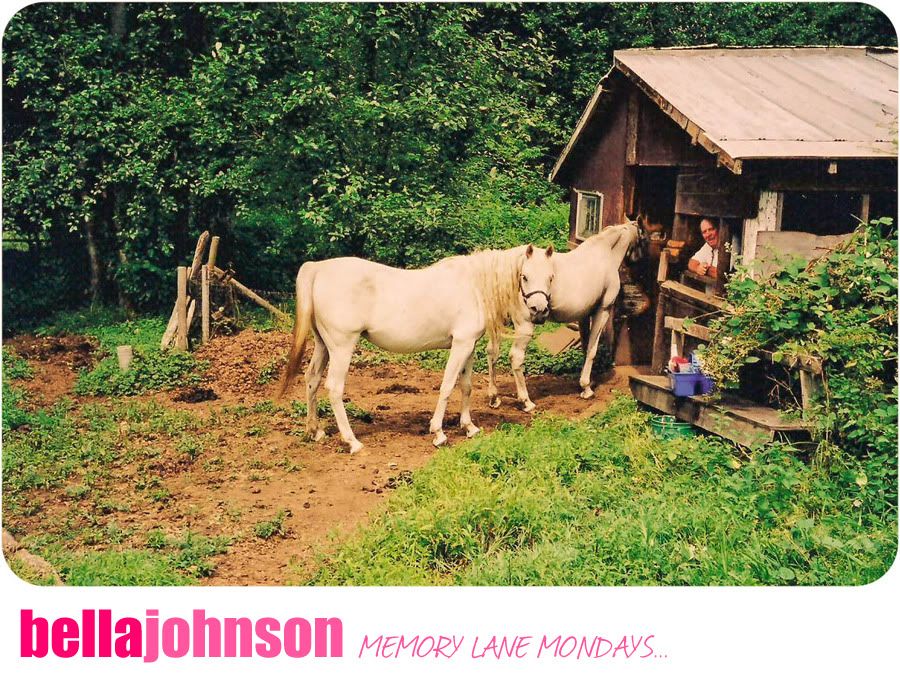 Every weekend Grandpa would take me out to see these two horses, to brush them and hang out. I was a horse crazy little girl. Still am. Thank you Grandpa for doing this for me. Thanks Beth for letting me love you horses!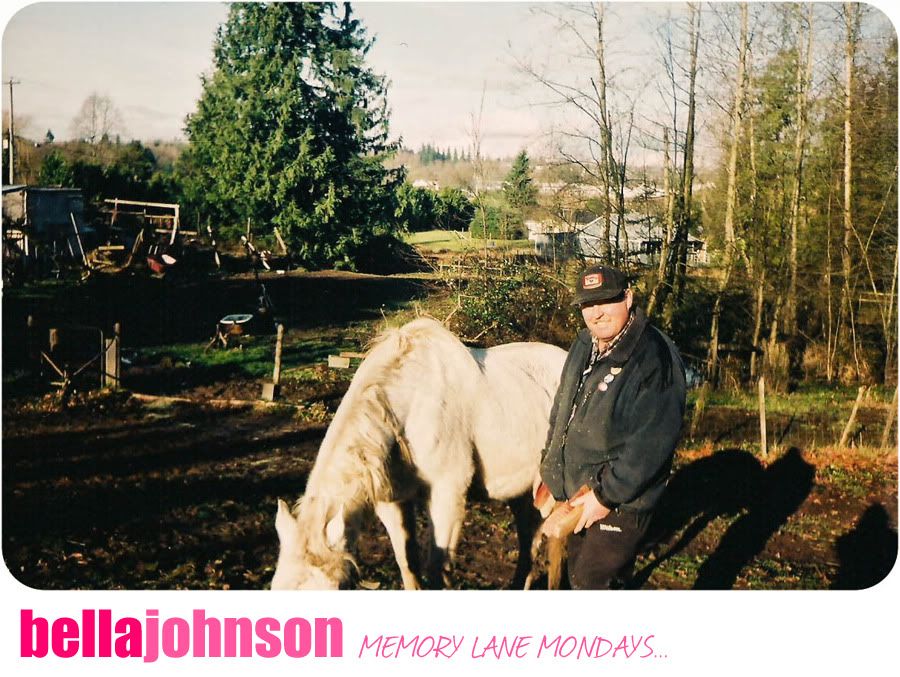 be missing you this Christmas Grandpa!
MERRY CHRISTMAS EVERYONE!