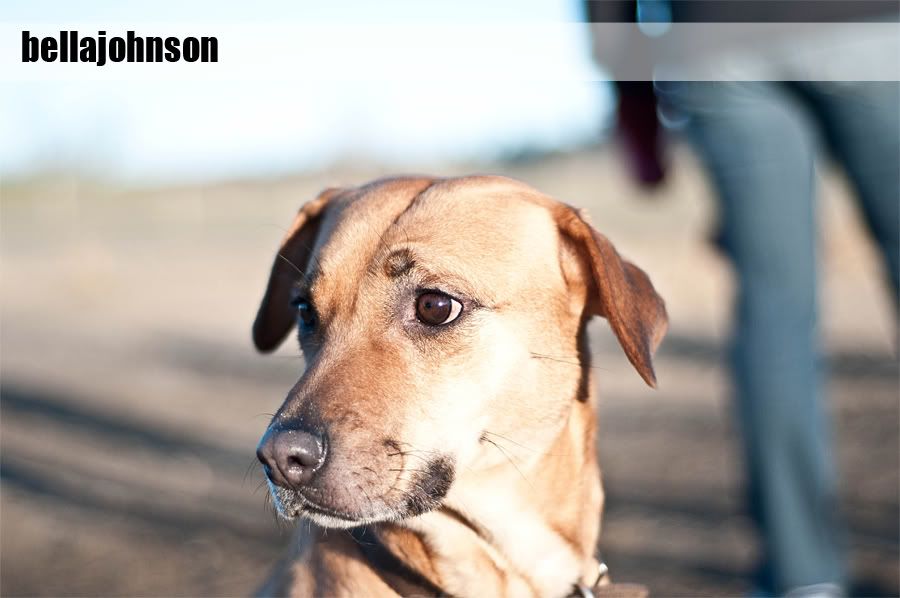 I love animals.
And can't stand animal abuse.
I will almost do anything to help save an animals.
I look at it as animals don't have a choice. We put animals in situations that they didn't choose, and they don't have a choice. Cause I'm sure if they could, they wouldn't choose to be
abused
,
replaced
or
thrown away
.
I just recently talked to an organizer of a local shelter, she told me that at Christmas she gets emails from Parents wishing to "trade" in their 12 year old dogs for Puppies. So their kids have a dog to play with.
I was in disbelief, I know there's people out there that will abuse animals but good people just
throwing away
animals just made me do a 180!
Most of you know Maggie is from Mexico. Where she was found outside a super market begging. Very skinny and an in need of some help.
A family had most likely abandoned her. Since she's very good with kids of all ages and fits right into a home very well. She inteligent and a very good well rounded dog.
If the shelter that saved Maggie hadn't been around she may not still be
alive
. That's a scary thought for me.
I'd love to in this life, be able to raise more awareness for
Animal Welfare and Abuse.

These animals do not choose the situations their put in and I wish so much everyday people would put themselves in the same position that alot of dogs come from.
Abusive and unthoughtful homes. I'm sure a person would never want to be in that type of situation, so why do people think they can put these animals in these types of situations and do those things?
Please give your animal the best possible home.
We decided to make them pets, they deserve more respect than most people give them.

This is Maggie now. A healthy, happy dog who's fate could have much different... though I've only done a small part with adopting Maggie, I feel I will be able to do much more in the coming years and that is a goal of mine...
I WILL BE, IN THE COMING MONTHS, SETTING UP A FUND SO A PORTION OF MY PHOTOGRAPHY PROFITS WILL TO GO TO SHELTERS AND RESCUE ORGANIZATIONS LIKE THE ONE MAGGIE CAME FROM.
Horses and Dogs are my passion so I will be donating and offering services to shelters that I know do great things!
Some of these people dedicate their entire lives to saving animals and that is amazing and should be supported more than it is.
I will let you know more when I have everything worked out.
For Now Enjoy Maggie at another Local Dog Park from the Weekend and the friends she made, the people who own these dogs you can tell are very passionate about their animals!

Please be a Responsible Pet owner!
Yep that dog is peeing right on top of those other dogs.