Kay well, I kinda like my dog... like alot. Just a dog person.
Don't know what I'd do if anything ever happened to this dog!!
LOVE HER!!!
Plus I got to babysit my mom's bichon, who is complete princess and taught my dog to get into garbage and eat diapers... she's annoying but I still love her. SHe's the white fluffy one with no brain. Or a small brain. Her name is Crystal, but more often refered to as 'shitty'. - Don't ask. It's just what it is...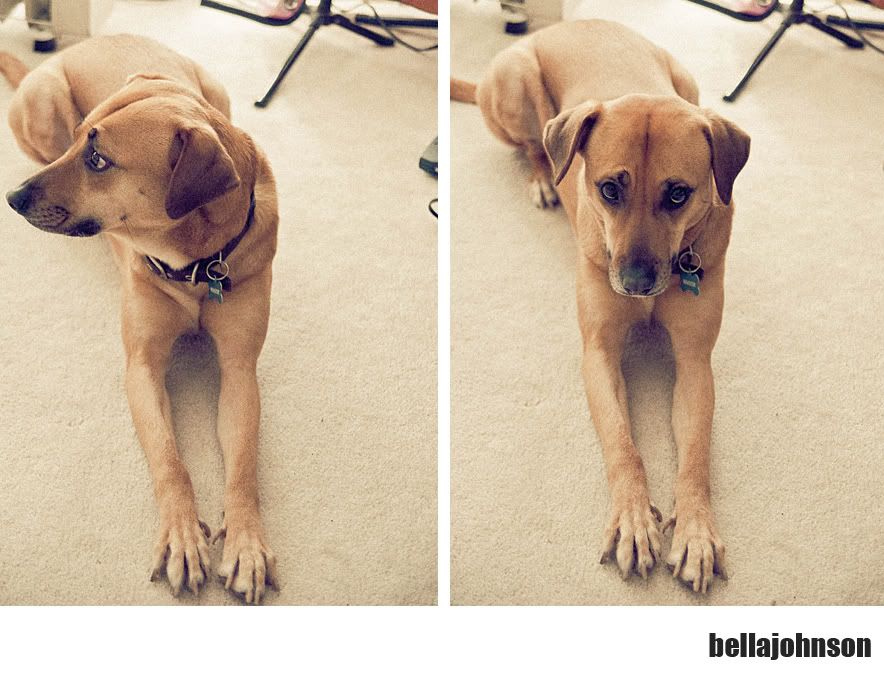 Mag-pie modeling.
Shitty's constant expression. I didn't do it.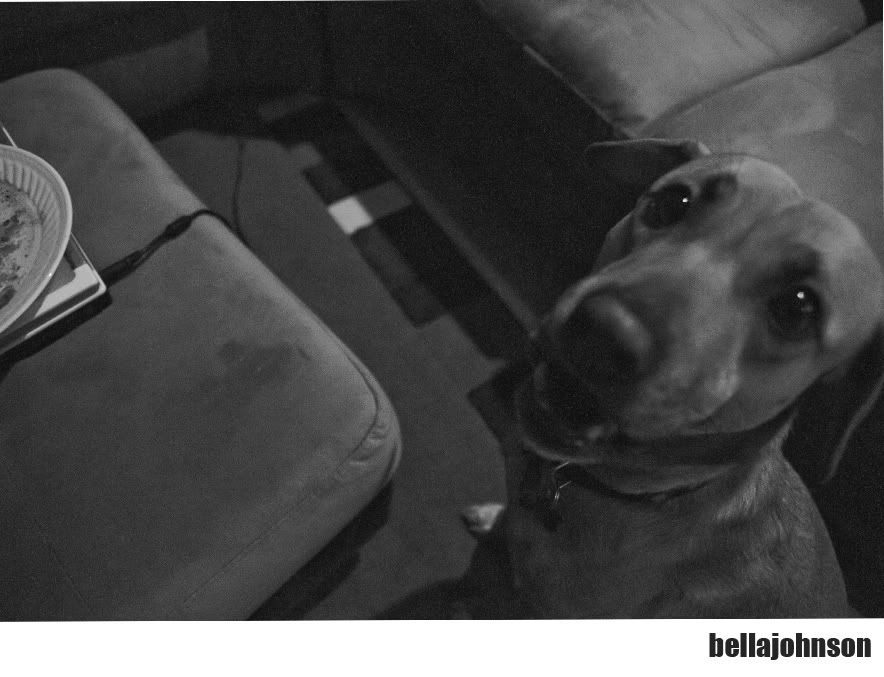 Please. Give me your food. I won't live another second unless you do...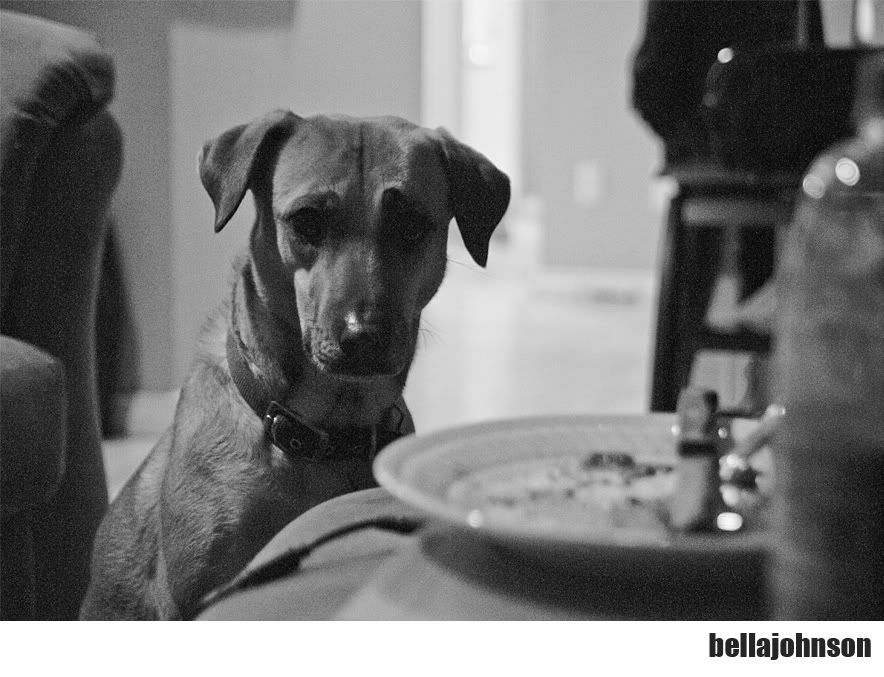 Please.
Shitty stayed with us a week and only cause havoic while my mom enjoyed California and Las Vegas. Ah, I love her too. But she's bad at taking photos... not like Maggie... check this one out!!
"Food?"